1. Mission Texas is a great Place to Raise a Family

Mission Texas has been a popular destination for families since the 1800s. The reason for its popularity is that it offers an abundance of things to do and explore.
The city is home to some great schools, as well as a variety of museums, parks, and playgrounds. Its proximity to the Rio Grande also makes it an attractive option for families who want a more suburban lifestyle.
Mission Texas has everything you need in order to raise your young family.
7 golf courses in Mission Texas for outdoor fun!
Mission is a city in south Texas that is home to seven golf courses. These courses are perfect for the outdoors lover, and they provide different golfing experiences with their various layouts. Mission golfers are able to enjoy the beauty of nature and all it has to offer.
2. There are lots of opportunities for employment in Mission TX
Mission TX is a town that is experiencing a growth in population. With the growing demand for jobs, it can be difficult for individuals to find work. If you are interested in working in Mission TX, there are many different opportunities available for you.
In Mission TX, there are plenty of opportunities to live a fulfilling life as an employee. Successful employers hire workers with good skillsets and passionate personalities - because those are the people who will bring value to their company.
3. We have a great quality of life in Mission Tx.
Mission Tx has a great quality of life. They live in a safe, fun, and fulfilling community where the children are happy, healthy, and well-educated. Mission Tx is an example of what a good society can look like with the right set of values.
Mission Tx is an example of what it looks like to have the quality of life we deserve. The people of Mission Tx often live together and work in close cooperation as well as enjoy each other's company both socially and professionally.
4. Mission TX Real Estate is still affordable
If you are working towards buying a house, it is important to keep your long-term finances in mind. It may be tempting to go with the cheapest option, but you need to know that it will cost more in the long run.
RE/MAX PLATINUM is a local company that offers a wide variety of homes for sale. Luciano, a real estate agent, provides excellent service to his clients. RE/MAX is a national company that offers affordable and beautiful homes for sale in Mission TX.
Click here to look at Mission TX Homes for sale
5. Things to do in Mission TX:
Visit National Butterfly Center in Mission TX
The National Butterfly Center, located in Mission TX, is the world's most renowned butterfly center. This center is home to thousands of butterflies from around the world and has been listed on lists of top attractions in Texas. The mission of this center is to conserve and protect these beautiful creatures through research and education while inspiring visitors with conservation messages.
Check out Bentsen-Rio Grande Valley State Park in Mission TX
If you would like to bring your family to the beautiful Mission TX and want to enjoy the outdoors, Bentsen-Rio Grande Valley State Park is a great place for your group. The park has a variety of activities that will have everyone entertained including hiking, picnicking, fishing and boating.
Bentsen-Rio Grande Valley State Park offers nature lovers a variety of activities. The park is open all year long with fun activities such as hiking, horseback riding, and watching birds. The park's trails are also perfect for cycling or walking.
Hike or bike in Mission TX's Nature Park
Mission TX's nature park is a great place to explore and view the wildlife of the desert. With trails, arroyos, creosote bushes and mesquite trees, you can hike through the park or take a bike ride.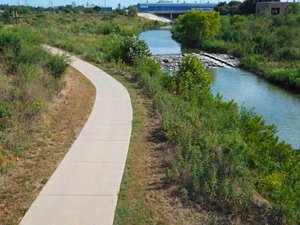 The Mission TX Nature Park is a desert oasis in the Texas Desert you will find a large, beautiful garden filled with different plants and wildlife. This park is an ideal place to spend time exploring and viewing the natural beauty of the area. With trails, arroyos, creosote bushes and mesquite trees, you can hike through the park or take a bike ride.
Take a boat cruise tour of the Rio Grande River
The Rio Grande is the most important river in U.S. geography and has a long history of cultural, political, and socioeconomic significance. Take a boat cruise tour of the Rio Grande River to get an insight into how it works and what makes it so special.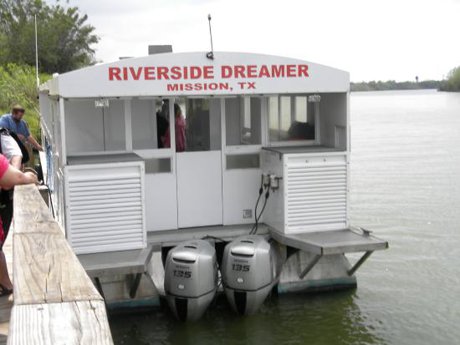 The Rio Grande is the longest river in the U.S., traveling just over 3,000 miles from Canada to Mexico. It is also among America's 10 most endangered rivers for the threats they face from agricultural runoff, climate change, invasive species like carp, over-fishing, oil spills from barges and ships, pollution from urban development on both sides of the border.
6. Weather in Mission TX is fantastic from October to June
The weather in Mission, TX is fantastic from October to June. The temperature is quite comfortable during this time, so you might want to pack light for what you need. However, the summer months are known for their scorching temperatures and humid conditions that can be uncomfortable at times.
The hot season lasts for three and a half months, from Late May to Mid September, with an average daily high temperature reaching 92 degrees Fahrenheit. The hottest day of the year is usually around August 4th, with an average high of 98 degrees Fahrenheit and a low of 78 degrees.
Thanks to the climate, there are two periods that are cool and three of them when it is hot! The coldest day of the year occurs on January 5th with an average low temperature of 52°F. This is followed by a period before March, which has temperatures almost constantly in the range from 64-76°F.
Bottom Line
Mission Texas is a top-rated city with a lot to offer. It has the perfect location, it's a day trip to the beach, moments to the Rio Grande and it's home to many wonderful communities. Let me show you some homes for sale in Mission Texas today!